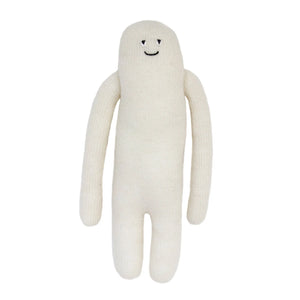 They are funny and nonchalant, rarely in a hurry but always enthusiastic.
Hooray is our white Whoop De Doo! He is one super soft friend!
100% organic alpaca fleece
100% cotton knit, 8" long. Designed in the US | Handmade in Peru
Hand or machine wash in cold water on gentle cycle. Lay flat to dry.